NEBB Institute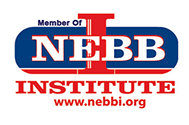 The National Equipment and Business Brokers Institute (NEBB) is a professional organization of certified machinery and equipment appraisers who prepare certified M&E appraisal reports for business owners, banks, CPA's, attorneys and valuation specialists. NEBB adopts and complies with the ethics rules of the Uniform Standards of Professional Appraisal Practice (USPAP). The members endorse and strive to observe the highest standards of professional ethics to preserve the public trust inherent in the professional appraisal practice. The Institute provides initial and monthly comprehensive education, on-going support, a dynamic national network, and certifies professionals in the art of machinery/equipment appraisal and brokerage. Only qualified professionals who meet the Institute's stringent qualifications earn the prestigious professional designation of a Certified Machinery and Equipment Appraiser (CMEA).
NACVA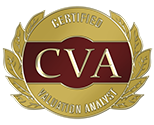 The National Association of Certified Valuators and Analysts (NACVA) trains and certifies Certified Valuation Analysts (CVA) to perform business valuations as a service to both the consulting community and the users of their services. Through training and rigorous testing, CVAs demonstrate they are qualified to provide capable and professionally executed valuation services. Users of valuation services benefit by having greater confidence that the service they receive is professional in quality, adheres to industry standards of practice, and meets a level of expertise the Association deems credible and worthy of one of its certified members.
The Alliance

The Alliance of Merger & Acquisition Advisors® (AM&AA) is the premiere International Organization serving the educational and resource needs of the middle market M&A profession. Formed in 1998 to bring together CPAs, attorneys and other experienced corporate financial advisors, AM&AA's 875+ professional services firms – including some of the most highly recognized leaders in the industry—draw upon their combined transactional expertise to better serve the needs of their middle market clients worldwide. AM&AA members represent sellers and buyers of businesses ranging from $5 to $500 million in transaction value. Their services are seller representation, buyer representation, due diligence, accounting, financing, business valuation, tax planning, legal, strategic advisory, and many other transaction services.